Aviation Headset accessories
Choose your headset to match your mission



Both the ProFlight Series 2 and the A20 Aviation Headset are products of decades of research and development. Both are FAA TSO certified. ProFlight Series 2 is E/TSO-C139a certified and the A20 Aviation Headset is E/TSO-C139 certified. Both headsets feature advanced noise cancellation technology—but each is designed for different flight deck and cockpit environments.
The A20 Aviation Headset gives you 30% greater noise reduction than conventional aviation headsets, so you'll enjoy a peaceful flight from short stops to long hauls. And at just 340 grams (12 ounces), with soft cushions and minimal clamping force, it's one of the lightest and most comfortable around-ear aviation headsets you'll find. All designed to let you focus on what matters—flying.
Which one is right for you?

ProFlight Series 2 Aviation Headset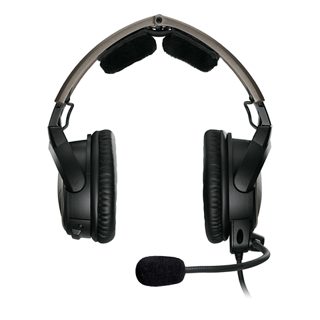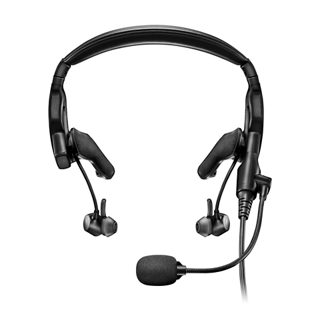 comparisonTableText.adaFeaturesKey1

Ideal noise environment
Ideal for noise levels that are typical of piston engine aircrafts

340.2-gram (12-ounce) on-head weight
Among the lightest and most comfortable around-ear aviation headsets

Acclaimed noise reduction
30% greater active-noise reduction than conventional aviation headsets

Comfortable, stable fit
30% less clamping force than conventional aviation headsets

FAA TSO and E/TSO-C139 certification
Compatible with TSO-certified systems

Bluetooth connectivity and audio prioritisation
Connect wirelessly to mobile devices, audio systems and electronic flight bags
comparisonTableText.adaFeaturesKey2

Ideal noise environment
Ideal for noise levels typical of pressurised jets

127.6-gram (4.5-ounce) on-head weight
A uniquely lightweight, compact and comfortable in-ear design

Three user-selectable modes of noise cancellation
Allows the user to select the mode that best suits the aircraft noise environment and personal preferences

Uniquely compact, comfortable design
Our smallest, lightest, most comfortable aviation headset yet—ideal for the longest flights


FAA TSO and E/TSO-C139a certification
Compatible with TSO-certified systems

Bluetooth connectivity and audio prioritisation
Connect wirelessly to mobile devices, audio systems and electronic flight bags